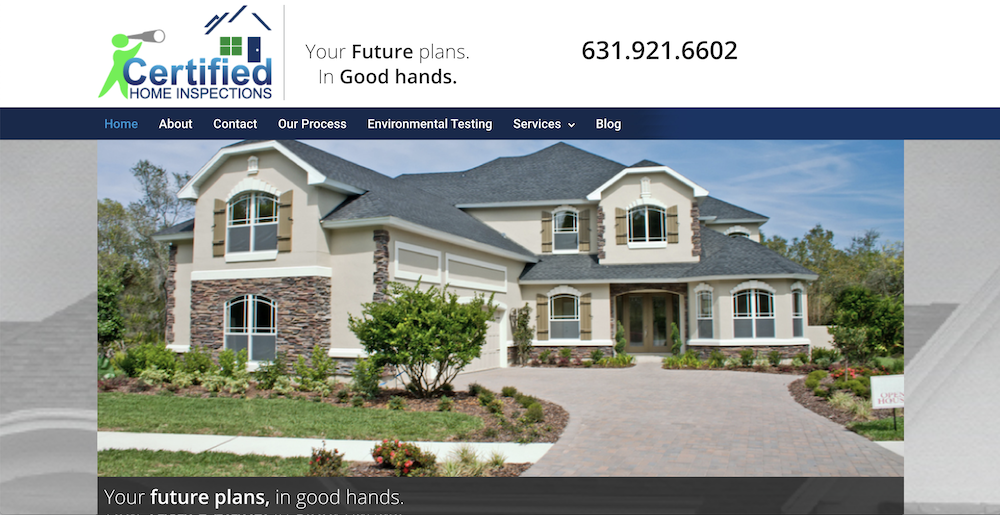 The role of a home inspector is to complete a comprehensive inspection of a home or building before you purchase it. The scope of each inspection includes complete physical examination of the functionality, general integrity, and the overall safety of the property. Certified Home Inspections services Suffolk, Nassau County, New York, the 5 boroughs and Westchester County and more. Hiring a home inspector prior to purchasing a property can eliminate unexpected trouble and displeasing surprises in the future. Once the inspection is complete we will give a full report breaking down the main aspects of the property. This will help you make a educated decision about the investment. Certified Home Inspections pays attention to every detail and always keeps up with all the latest technical equipment. In doing so, Certified Home Inspections has decided to launch a new website.

For this scope Long Island web design agency, Benjamin Marc assisted. "Dominic inspection my home and his attention to every little detail as well as the knowledge he has cannot go unnoticed. As his web designer I applied the same expert mentality to building an informative website. The website breaks down the home inspection process giving tons of useful information for online visitors. There is also the ability for Certified Home Inspections clients to logon and download their home inspection within seconds. All of Certified Home Inspections reviews and certifications are directly on the website so you know about all of their qualifications before hiring them. Certified Home Inspections can inspect all types of property so it was appropriate to develop detailed web pages for each type of property such as:
After the launch we were retained as their SEO company to help increase website rankings in the major search engines. Since the launch we have noticed a longer duration of online visits which is rewarding". Says Anthony Savino, CEO of Benjamin Marc.
Please feel free to browse through the website and contact us for questions.